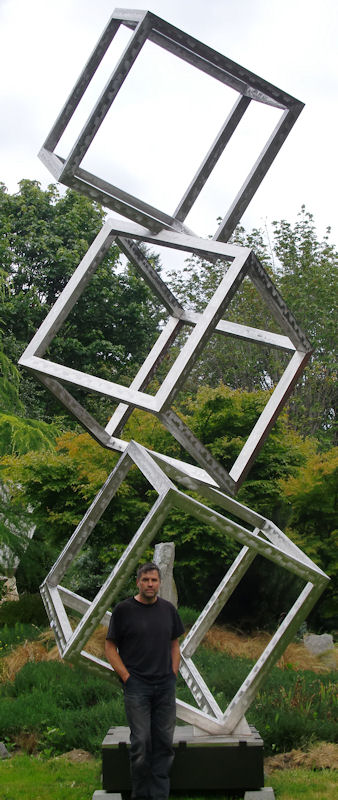 Project Description
$120,000
Stainless Steel
22′ x 8.5′ x 9′ | 8.9 x 2.6 x 2.7 meters
Cubes (Cubed) was my response to the economic downturn between 2008 to 2012.  My answer to what I should do about it and how to continue as an artist. I raised my fist at the universe and decided to go big.
This is by far the largest studio sculpture I've ever created.  That is, I created this work for my own delight with no impending sale or commission forthcoming.  Of course, I think people will find it infinitely appealing, and it will sell at some point.
This sculpture has been engineered and signed off on by an engineer and would look Amazing in a traffic circle, in front of .your building, in a city, or even in your garden — I know it looks wonderfully at home in my garden).
Project Details
Project Category:
Available,