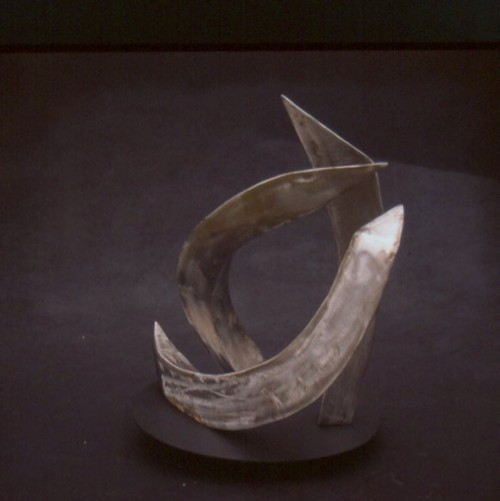 Project Description
Price depends on final size and site location.
Stainless Steel and Granite (granite not pictured)
1'6″ X 1′ X 1'7″ | .46 X .30 X .48 Meters
This is a model for a piece I would like to have commissioned. I would like to see the finished size be 12′ (4 meters) high X 8′ (2.6 meters) wide or larger.
Project Details
Project Category:
Available,