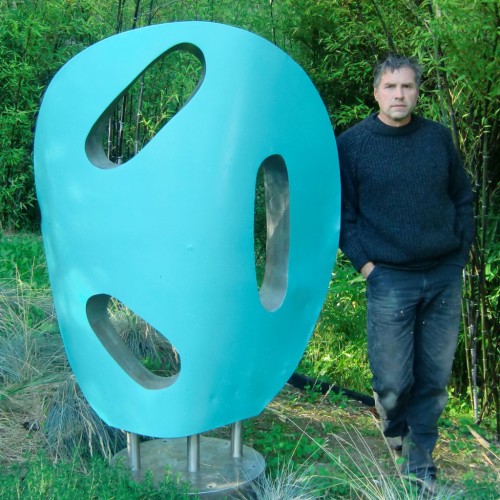 Project Description
Polyurethane Paint over Steel & Stainless Steel
5'10″ x 4'1″ x 2′ | 1.8 x 1.25 x .6 Meters
In the Greek story of Daedalus and Icarus, the father and son escaped from their island imprisonment by fashioning wings from sea bird feathers and wax. Daedalus warned his son not to fly too low, or the winds of the sea would pull him down into the water and not to fly too high, or the sun's heat would melt the wax and he would plummet out of the sky.
The youthful Icarus, overcome with the joy of flying (something this artist can relate to on a spiritual level), flew to and fro, swooping and climbing in pure ecstasy. He flew high above the beautiful Aegean Sea. The shocking blue of the Mediterranean waters amazed him as he rose ever higher.
I imagine him climbing until he began to see the curvature of the earth itself. The beauty he saw from that height was worth his death as the wax melted and he fell into the water far below.
Project Details
Project Category:
Available,